Bricks and Blocks Supplier in Kaza - Himachal Pradesh
Himachal Pradesh, the land of snow-capped mountains and picturesque valleys, is a state that is rapidly developing. As the state continues to grow and expand, the need for quality building materials has never been greater. One of the most essential materials required for construction is bricks and blocks, which serve as the building blocks for any structure. That's where "Him eco Bricks" comes in, as a trusted and reliable supplier of concrete bricks and blocks in the Kaza, region.
Him Eco Bricks is a leading manufacturer of concrete bricks and blocks in Himachal Pradesh. We have been supplying high-quality building materials to customers in the Kaza area for several years. Our company has gained a reputation for providing durable and long-lasting construction materials that are affordable and reliable.
Tips for choosing the right type of Bricks and Blocks Supplier in Kaza for your project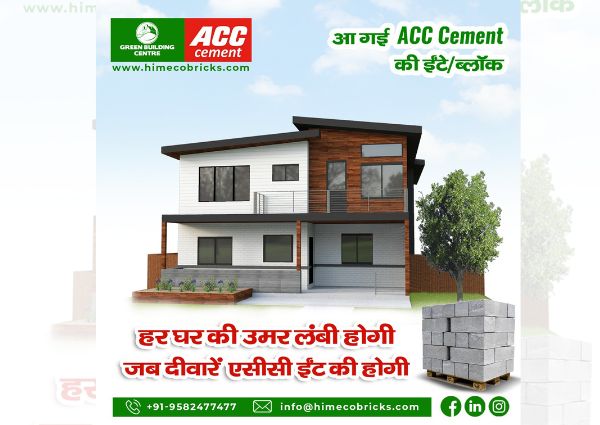 At Him Eco Bricks, we understand that choosing the right type of bricks and blocks supplier in Kaza for your construction project is a critical decision. That's why we've compiled some tips to help you select the best materials for your project needs.
Identify Your Project Requirements
Firstly, it's essential to identify your project requirements, including load-bearing capacity, weather resistance, and insulation needs. These factors will guide you in determining which bricks and blocks are most suitable for your project.
Check for Quality and Standards:
At Him Eco Bricks, we pride ourselves on producing materials that comply with all local building codes and regulations, and we have rigorous testing protocols in place to ensure that our masonry products meet the highest standards for strength and durability.
Benefits of using Concrete Bricks and Blocks for construction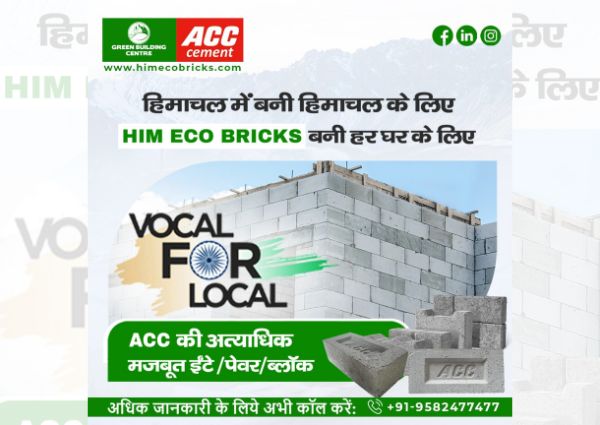 Concrete bricks and blocks have several advantages over traditional red bricks. While red bricks have been used for construction for centuries and remain a popular choice, concrete bricks and blocks offer several benefits that make them an attractive alternative.
Here are some of the key differences between concrete bricks and blocks and red bricks:
Strength and Durability: While red bricks are known for their strength, concrete bricks and blocks are even stronger and more durable. They are highly resistant to environmental factors such as wind, rain, and seismic activity, and are also highly resistant to fire, pests, and rot.
Energy Efficiency: Red bricks are not very energy efficient and are poor insulators compared to concrete bricks and blocks. Concrete blocks and bricks offer better insulation properties, which can help reduce the amount of energy needed to heat and cool a building.
Versatility: While red bricks are primarily used for walls and foundations, concrete bricks and blocks are more versatile and can be used for a wider range of construction applications, including paving, landscaping, and more.
Low Maintenance: While both red bricks and concrete bricks and blocks require very little maintenance over their lifespan, concrete bricks and blocks require even less. They do not require painting or staining and can be easily cleaned with a pressure washer or other cleaning methods.
Cost-Effective: Due to their uniform size and consistent shape, Him Eco concrete bricks might help you build your home more affordably. As concrete blocks are larger than red bricks, fewer blocks are needed to construct an equivalent-sized wall. By doing so, you can cut down on the amount of time and labour needed to lay the bricks as well as the overall cost of the construction job.
Why Choose Him Eco Bricks for: Bricks and Blocks Supplier in Kaza.
At Him Eco Bricks, we are passionate about providing our customers with the superior quality masonry products; making us the ideal choice for your bricks and blocks supplier in Kaza. Whether you are a contractor, builder, or homeowner, we have the materials you need to complete your project successfully. Contact us today to learn more about how we can help you achieve your construction goals while saving you money in the process.