Pavers Manufacturer In Sundar Nagar, Himachal Pradesh
If you are looking for high-quality concrete pavers for your residential or commercial space in Sundar Nagar, then Him Eco Bricks is the name you can trust. We are a leading manufacturer and supplier of concrete pavers in Sunder Nagar, and we have been catering to the needs of our customers for many years. In this blog post, we will discuss why you should choose Him Eco Bricks for pavers manufacturer in Sundar Nagar.
Pavers Manufacturer in Sundar Nagar: High-Quality Concrete Pavers for Your Next Project
At our concrete pavers manufacturing company, we offer high quality concrete pavers to suit any design style. We're committed to providing our customers with durable masonry products that will enhance their outdoor space and increase their home's curb appeal.
Here are the 2 parameters which sets us apart from other pavers manufacturer in Sundar Nagar
Manufacturing Process: The manufacturing process of pavers at Him Eco Bricks includes batching, mixing, molding, and curing. We use computer-controlled batching systems to ensure that the correct proportions of materials are used for each batch. The mix is then poured into molds and cured to achieve the desired strength and durability.
Quality Control and Testing:- We have a rigorous quality control process in place to ensure that our pavers meet the highest standards of quality and durability. Our pavers undergo several tests, including compressive strength, water absorption, and freeze-thaw resistance, to ensure that they are of the highest quality for construction need.
Enhance Your Home's Curb Appeal with the Best Pavers Manufacturer in Sundar Nagar: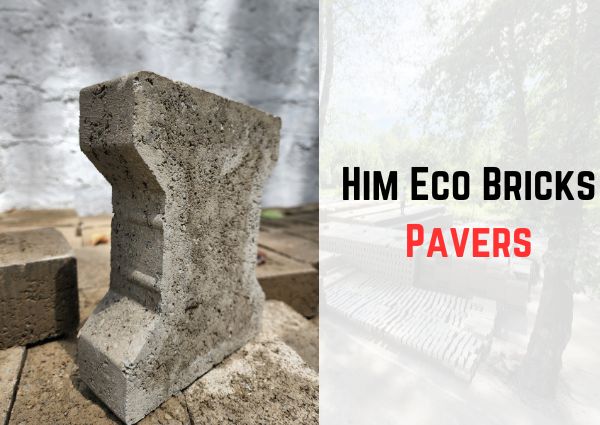 As a homeowner in Sundar Nagar, you know the importance of creating an outdoor space that is both functional and aesthetically pleasing. One way to achieve this is by using concrete pavers.
As experienced pavers manufacturer in Sundar Nagar, we understand the many benefits of using concrete pavers for your outdoor space. Here are just a few reasons why you should consider using concrete pavers for your next project:
Him Eco Bricks concrete pavers are made to last. They are durable and can withstand heavy foot traffic, extreme weather conditions, and even vehicular traffic without cracking or chipping. This makes them an ideal choice for driveways, walkways, and patios.
As an experienced pavers manufacturer in Sundar Nagar, we can assure you concrete pavers require very little maintenance. They don't need to be sealed or stained, and they won't rot or decay like wood. This means you can spend less time maintaining your outdoor space and more time enjoying it.
Him Eco concrete pavers are an affordable option for homeowners who want to upgrade their outdoor space without breaking the bank. They can be installed quickly, which means you won't have to spend a lot of money on labour costs.
Concrete pavers can be used for a variety of outdoor projects, including patios, walkways, driveways, and even pool decks. With their simple installation process, pavers provide a practical and attractive solution for those looking to enhance the appearance and functionality of their outdoor spaces. Pavers can be installed quickly and efficiently, saving time and money on labour costs.
Him Eco Bricks: Best Pavers Manufacturer and Supplier in Sundar Nagar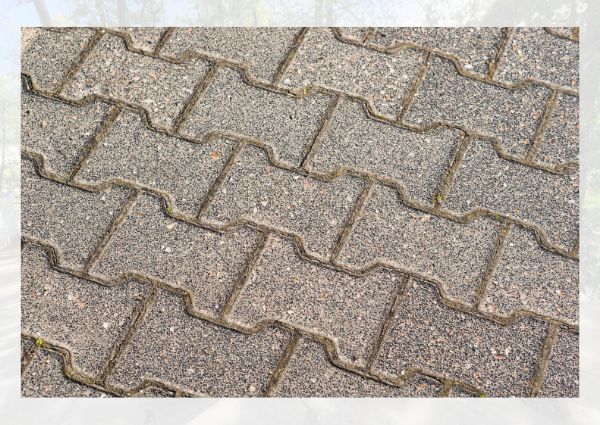 Him Eco Bricks is a renowned brand in Himachal Pradesh, specializing in the manufacture of high-quality concrete bricks, blocks and pavers at affordable prices. Our skilled manufacturing team is capable of producing a wide range of concrete bricks, blocks, and pavers tailored to your specific needs.
If you are in search of a reliable and top concrete pavers supplier in Sundar Nagar, Himachal Pradesh, please feel free to get in touch with us. We take pride in offering exceptional pavers that are both aesthetically pleasing and functional, so don't wait just dial +91 9582477477 or mail us at info@himecobricks.com